Hi everyone. I managed to resurrect an old project of mine (2009 ish) and to compile the UGens. Pattern classes aside these are some noisy stuff but I hear them in new light after 10+ years!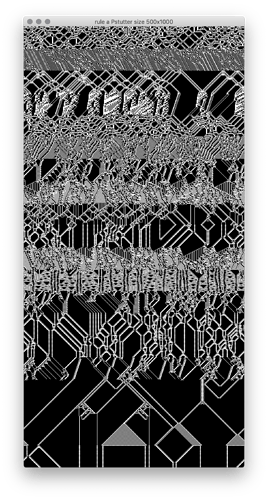 what
UGens (CA1, CA2) and
Patterns (Pca1, Pca2) classes
implementing elementary cellular automata
i hope you enjoy it.