Hi All,
I've been working on making some oversampling oscillators in c++. Beginnings of the project are here:
I have made a Saw and VarSaw just as proof of concept and to learn how to do it. These use Jatin Chowdhury's VariableOversampling class from Mads's ported plugins. Has anyone else made any oversampling oscillators? I would love to know if I am just repeating work that already exists.
Here is a video comparing FM with a VarSaw and the oversampled OVarSaw2, and despite YouTube's best attempts to add their own aliasing, I hear a striking difference: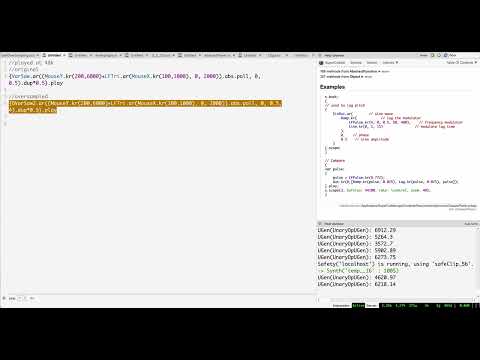 If these will be valuable to the community, I'll move forward and make more of these. But I would have questions for those who are wiser than I. I had to switch my approach from an "SC Source" approach to a "Mads" approach (basically because I couldn't get the SC approach to play with the Oversampling library). But I might need help when making wavetable oscillators.
Anyhow, I would love any feedback on these.
Sam