Hi all,
It occurred to me today that the help file image currently used to represent pitchEvent keys, located at the bottom of the Event help file, is not quite correct. It currently looks like this: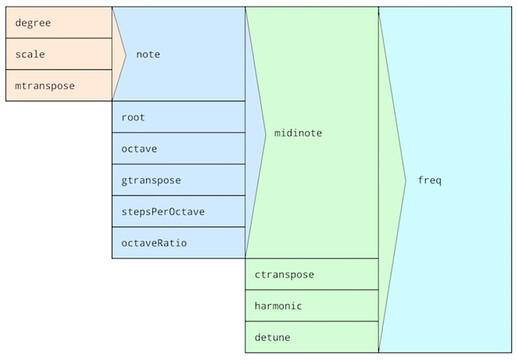 The detune parameter is added to freq to produce detunedFreq, but this image puts detune on the tier just beneath freq.
Event.partialEvents.pitchEvent[\freq].postcs;

Event.partialEvents.pitchEvent[\detunedFreq].postcs;

So, I think a more accurate version of the image would look something like this?
Eli