Weekend after next (June 16-18), Ned Rush (who uses That Other Audio Programming Environment Which Interfaces With Ableton) will host an Alzheimer's charity online music festival under the More Kicks Than Friends banner.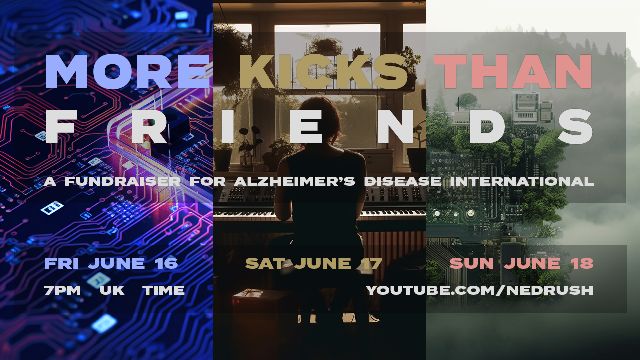 Relevance? I'm on Sunday's lineup (June 18), with 20 minutes of all-SuperCollider algo-house.
I haven't been given an hour-by-hour schedule yet; will update when I hear more. EDIT: If all artists were given 20-minute slots, then I'd be on 3 hours after it starts, give or take some minutes.
Also worth checking out that evening is Lastboss, who's been doing live iPad sets for some years now. He's good.
hjh